I am available for speaking engagements, poetry readings, and media interviews. And, I love doing them!
Please contact her to learn more.
VCCA Residency in March 2022 
Lee was awarded a fellowship by the Virginia Center for the Creative Arts (VCCA). She was among approximately 22 Fellows focusing on their own creative projects at this working retreat for writers, visual artists, and composers.
January 4, 2022
Listen to my 5-minute interview about LIFESCAPES (Kelsay Books) on Kirkus Review's FULLY BOOKED podcast (starts at 02:45 minutes in before Xochitl Gonzalez) https://www.kirkusreviews.com/podcast/
December 9, 2021,  7 PM
Finishing Line Writers of the DMV
Co-sponsored by The Writer's Center
October 13, 2021,  7-8 PM ET at Bitter Grace Boutique 526 8th St. SE, Washington, DC
Title: Personal Transformation 2020-2021: A Poetry Reading from Lifescapes  by Lee Woodman
Owner Anne Marie Johnson and guest poet, Lee Woodman, discussed her collection about a fictional artist emerging from the darkness of a broken relationship during COVID and global crises.
September 10, 2021 7:30 PM
Title: Princeton Diary by Sparrow
Lost City Books, Washington, DC
Sparrow discussed his new novella, The Princeton Diary, in conversation with guest poet Lee Woodman. Among the themes: success and failure, love, Doo-wop music, and Joyce Carol Oates.
August 17, 2021 / 6 PM ET
ZOOM Virtual Event The Writer's Center, Bethesda, MD
Title: Lifescapes
Interviewer: Jane Rosenberg LaForge
Lee Woodman, winner of the 2020 William Meredith Prize for Poetry, read poems from her new collection, Lifescapes. Novelist and poet, Jane Rosenberg LaForge, led a discussion with Lee and audience members about significant life issues: divorce, Covid, writers' view of the future.
July 20, 2021 / 3:45 PM EST (By invitation)
The Woodmans Present at Arbor Ridge, Rhinebeck, NY
Title: Sisters: Betsy (novelist) and Lee (poet) read from their books
Betsy read from "Jana Bibi's Excellent Fortunes" and Lee from "Homescapes." Both works reflect their ten years of growing up in India.
June 11, 2021 / 10 AM ET
ZOOM Virtual Event Smithsonian Institution, Washington, DC
Title: Why Poetry?
"A poet's work is to name the unnameable, point at frauds, take sides, shape the world, and stop it from going to sleep."
—Salman Rushdie
"Poetry is a deal of joy, pain, and wonder, with a dash of dictionary."
—Kahlil Gibran
Lee Woodman, winner of the 2020 William Meredith Prize for Poetry, read poems from her four poetry collections. A Smithsonian alum, she grew up in France and India, where she developed a passion for art, dance, and music. Known as the SCAPES poet, she writes about her overseas childhood, wishes, lies and myths, divorce during COVID, and famous artworks. Historian and world traveler, Marc Pachter, engaged her in a discussion of "Why Poetry?"
Marc Pachter
Marc Pachter was at SI for 34 years, alternating between the museums and ten years in the Castle. He is Director Emeritus of the National Portrait Gallery and, surprisingly, served three times as Interim Director of the National Museum of American History.
Lee Woodman
After a 45-year career in art education, media, and museums, Lee has been writing poetry for six years. Her poetry collection, Mindscapes, was published by Poets' Choice Publishing on January 9, 2020, and Homescapes was published on May 22, 2020 by Finishing Line Press. Lifescapes will be published by Kelsay Books in summer 2021, and Artscapes will be published by Shanti Arts in winter 2021.
February 2020
Reading sponsored by The Writer's Center, Bethesda, MD and Poets Choice
Publishing, CT
Readings sponsored by The Writer's Hotel and The New Guard Journal, ME:
June 2017 – The Bowery Poetry, NYC
June 2018 – The Bowery Poetry, NYC
June 2019 – The Bowery Poetry, NYC
April 4, 2022 ARTSCAPES Book Launch. Lee reads poems and shows the artworks that inspired her. DC artists Helen Zughaib, Joan Danziger, and Craig Kraft join the launch to talk about the interconnection of art and poetry. Hosted by novelist Betsy Woodman with comments by publisher of Shanti Arts, Christine Cote.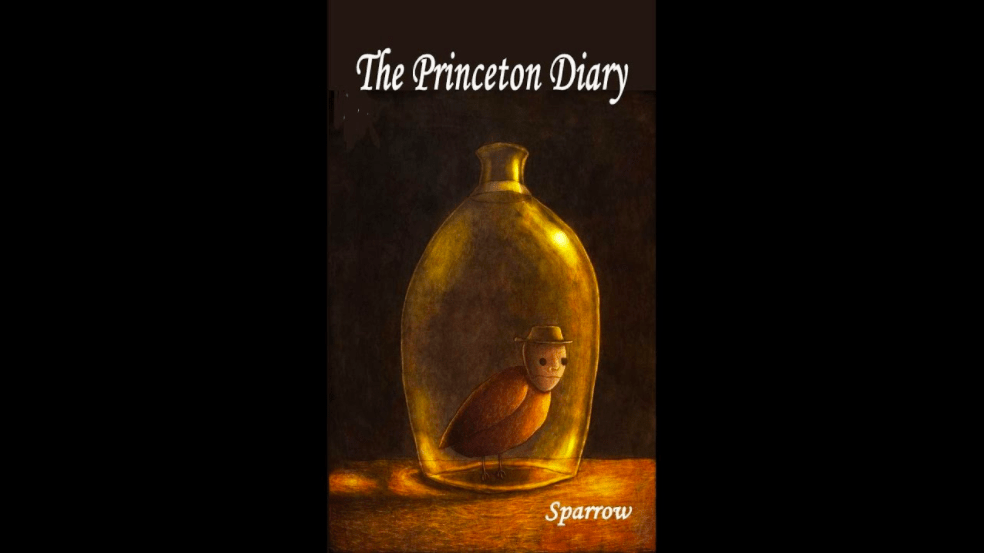 Lost City Books event in DC on Sep 10, 2021 with Sparrow
Looking back at Lifescapes
Literary Hill Book Fest DC May 2020
"Lee Woodman's poems are accessible and profound. This is one beautiful woman whose poems capture what it means to be female with extraordinary insight."
Richard Harteis, poet and publisher of Poets' Choice Publishing
Sign Up for News & Events
Want to know when Lee has new poetry or a book coming out? Join the mailing list!