A poet's wrenching decision to leave a long marriage inspired this fictional 76-page collection. LIFESCAPES not only signifies a coming event of importance; it marks the flowering of artistic growth and personal renewal.  The series opens as a couple meets through an online personals ad.  Subsequent poems bring up joys yet concerns about a new partner, with the shadow of former romantic disasters in the background. Unsurmountable crises for a marriage begin with a terrible accident. Finally, the sudden onslaught of COVID-19 puts personal problems into a global perspective. With the wisdom of a woman faced with tough realities, she lights a pathway for readers and moves from a story about divorce to one of transformation.
Kelsay Books 2021
From the moment the narrator of Lee Woodman's poems dons a vermilion suit to meet a new man to the final, generous goodbye she grants him, readers will be enraptured by the exquisitely constructed works here. The speaker understands the compromises we make to join the human epic of love and marriage must not come at the cost of a sacrifice of the self.

Jane Rosenberg LaForge, author of Medusa's Daughter
Lee Woodman's new book, Lifescapes, explores the tectonic shift that occurs in the wake of a shattered relationship, but within the pages plenty of light shines through the dark. You expect despair in a book written during divorce and pandemic, but what you get is courage. And language that holds you to the page and teaches you what words, in the right hands, always do: bloom and take flight.

Christopher Bursk, author of The Improbable Swervings of Atoms
Lee Woodman's formal acuity with sound-play and syllabics makes light work of a heavy story, a journey through romantic loss and taking chances, inflected by the traumas of a pandemic and national unrest. Lifescapes is a powerful read for any woman intent on reinventing her future.

Sandra Beasley, author of Made to Explode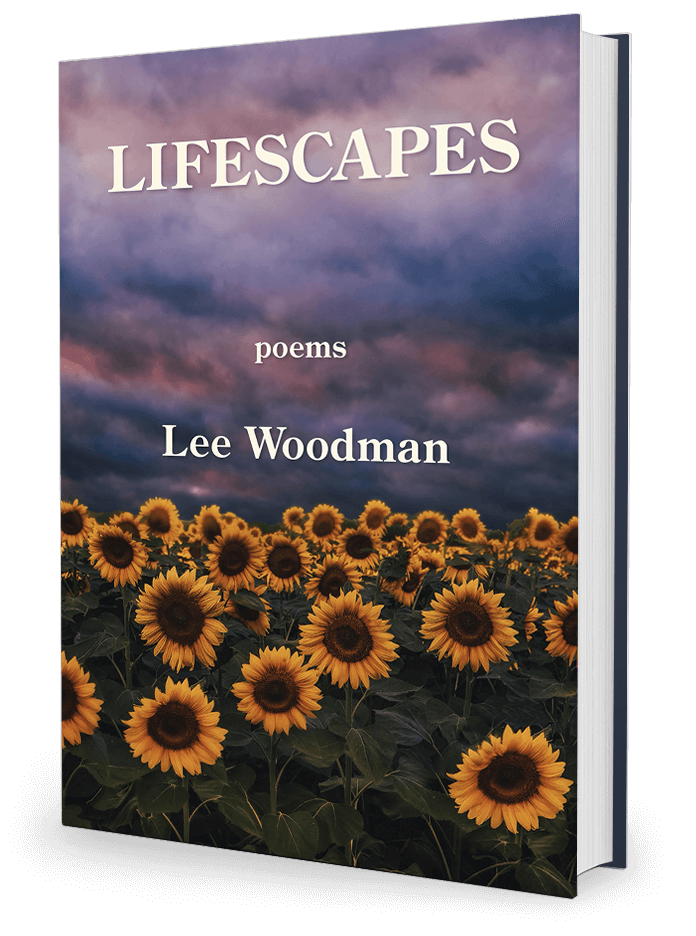 Looking back at Lifescapes 2020
Sign Up for News & Events
Want to know when Lee has new poetry or a book coming out? Join the mailing list!
I am available for speaking engagements, poetry readings, and media interviews. And, I love doing them!
Please contact her to learn more.