ARTSCAPES is a 2023 Independent Press Award winner for Distinguished Favorite in Poetry. See the interview
Lee's poem "Orca Ode" won first prize in the 2022 Prose & Poetry Contest POETRY category at Carve Magazine, to be published online in Spring 2023.
Winner of the Atlantic Review 2021 International Poetry Contest Merit Award!  Read the Poem
My New England parents wanted to see the world, which gave me a childhood in India and France. Our family was passionate about art, dance, and learning just about anything: Dad worked in education for the State Department and the Ford Foundation, and Mom started her own ballet school. My literary career got its start with family newspapers and plays produced in the driveway with my sisters.
An undergraduate degree in Art and French and a graduate degree in Art Education led to teaching and performance in dance and drama groups. Next came a richly varied career in radio, television and film production. I was an early adopter of interactive media and the Internet.
Leadership roles included Manager of Multimedia and Executive Producer at the Smithsonian Institution, Senior Advisor to the Director of the National Museum of American History, President of Lee Woodman Media, Inc., and VP of Media and Editorial at K-12, Inc., an online education company.
Now I have found the perfect medium for combining all my interests: Poetry! I am grateful to colleagues, friends, and publishers for cheering me on. My first full poetry collection, Mindscapes, was published by Poets' Choice Publishing in 2020, and Homescapes by Finishing Line Press the same year. Kelsay Books published Lifescapes in June 2021.  A Pushcart nominee, my poems have appeared in Tiferet Journal, Grey Sparrow Journal, The Ekphrastic Review, vox poetica, The New Guard Review, The Concord Monitor, Naugatuck River Review, Hill Rag, and Broadkill Review. I received the 2020 William Meredith Prize for Poetry, the 2021 Atlantic Review International Poetry Contest MERIT AWARD, and am delighted to announce my new collection, Artscapes, published by Shanti Arts Publishing in January 2022.
*  "The serenity, clarity, precision and beauty of Lee's poetry is even more apparent when she reads her work aloud.  I've often left her live events floating on air."
Amy Kotkin, DC Metro Theater Arts Journalist and former Director of Smithsonian Journeys
*  "Lee's poetry is so incredibly beautiful, insightful, moving (and more!) on the page. And then to hear her spectacular readings of such meticulously crafted words, while explaining the context behind each of her "scapes" books – makes me cherish them all the more. She's an unforgettably powerful poet and performer."
Mary Beth K., MBK Productions, public media, network television, and podcasting
*  "In Mindscapes, Lee Woodman gives us a higher world of myth, magic, fairytale and daily life. The exterior world and the interior life come together—mind and heart—perfectly matched with elegant speech, deep knowing, and an imagination dusted by stars. By any description, Woodman's imagery will stay with you long after the book is put away. And then, you'll want to read it again. This award-winning poetry announces a bright new literary light among us."
Grace Cavalieri, Maryland Poet Laureate
*  "Lee's numerous poetry publications are a testament to her unique voice and willingness to delve into the pain, joy, and humor of her own experiences. She plays with form and language to create poems that are both timeless and of our times. I am in awe of Lee's ability to conjure the familiar through specific sensory details and to shift our perspective to reveal something new……She teaches amazing poetry workshops, offers sage advice, and brings encouragement and support to the writing community."
Lisa Lowry, founder of The Writer's Passage, Falls Church, VA
*  "Lee's poems are emotionally complex, rhythmically aware, and wide-ranging in terms of content……She pushes beyond what is comfortable and probes into delicate subjects deeply."
Sue Ellen Thompson, author of "Sea Nettles," and instructor at The Writer's Center, Bethesda, MD
*  "Lee's poetry examines the world around her with the critical eye of an observer and then without hesitation pulls the reader into the complexity of her reactions and emotions. Her personal experiences are both exotic and universal."
Virginia Rice, Executive, Non-profit Strategy, Human-Centered Design
*  "LEE Woodman's poems speak to me.  They describe in simple visual language everyday moments— a memory, a profile, a place, a piece of art.  My favorite is "Sorrow" about a pigeon's nest on a window sill. These are poems that touch the heart with joy, wisdom and truth."
Shelley Lowenstein, artist, Touchstone Gallery, Washington, DC
*  "One of the most remarkable poems in Artscapes is "Mark Rothko, I challenge Your Claim."The poem unfolds masterfully—but it is a mastery that is not off-putting, but engaging; we are inside the eyes of the poet and then inside the paintings themselves. We experience the textures and colors and deepening dimensions of emotion and thought as we stand before the Rothkos……. We need poets like Lee Woodman. They help us see in new ways: they teach us to look closely and to frame what we see ad then to look again, to test our vision, to stand back from what we see and then to enter it immediately again. Here is a poet we can trust."
Christopher Bursk, Guggenheim and National Endowment Fellow, winner of Donald Hall Poetry Prize, poet and award-winning professor at Bucks County, PA
*  "I was fortunate to have Lee in our lovely boutique space in Washington, DC to conduct a poetry reading of her book, Lifescapes. Lifescapes is a journey of a woman who faced adversities including a divorce while navigating her new life in the midst of a pandemic. It's a lovely take of one's resilience and a reminder that it's never too late to re-invent yourself and to truly live life with meaning and purpose."
Anne Marie Johnson, founder of Bitter Grace DC, a lifestyle boutique and community space on Capitol Hill
*  "Lee Woodman's beautifully crafted poems tell stories that are entertaining, honest and self-revealing. Her awareness of priceless moments and her sense of humor make her poetry compelling and entertaining. Though Lee's poems are often drawn directly from her own experiences, the reader is often right there with her."
Randy Wynn, former Deputy Executive Director, Congressional Quarterly Roll Call, DC
*  "Lee Woodman speaks to the heart as well as to the mind in every one of her poems. You don't have to be a poet or have studied poetry to be moved and transported by her gorgeous imagery, sensitive topics, and empathetic phrasing."
Madeleine Jacobs, former CEO, American Chemical Society, DC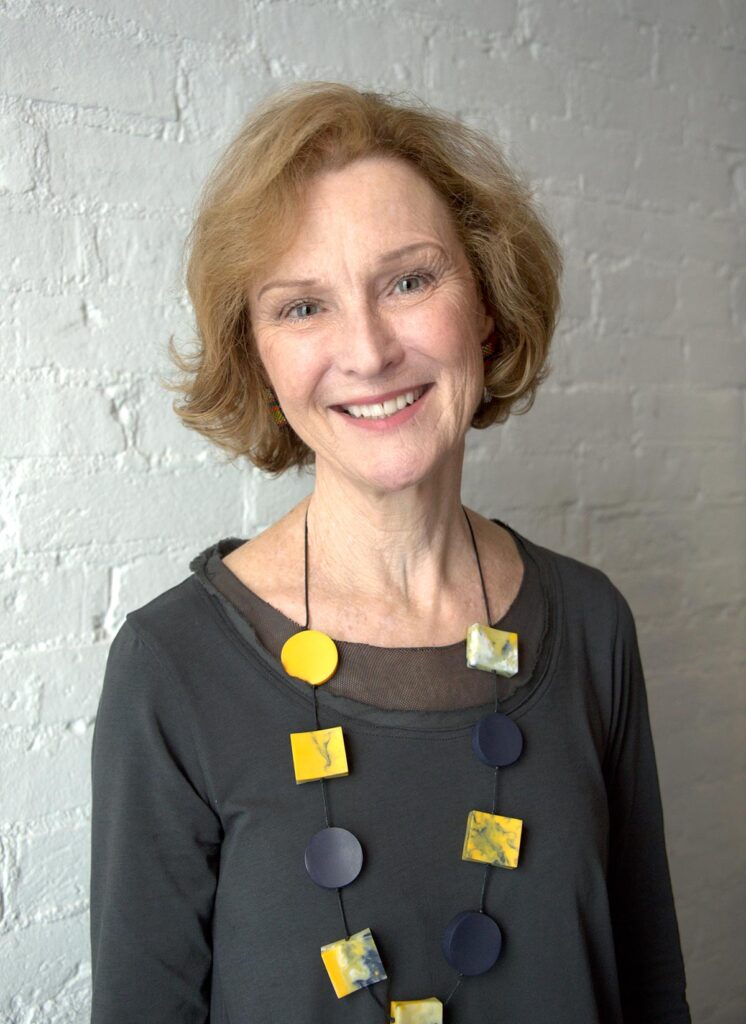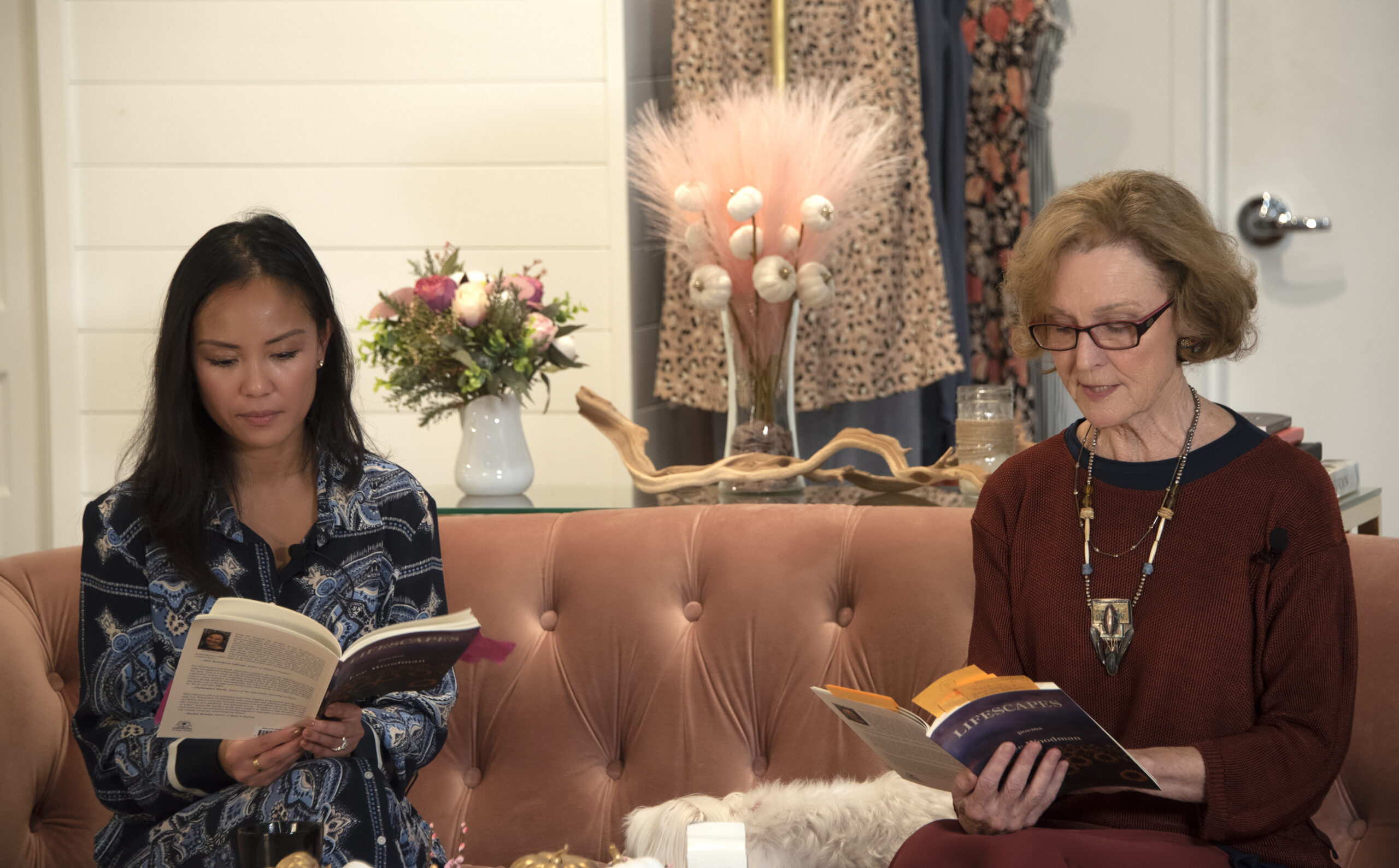 I am available for speaking engagements, poetry readings, and media interviews. And, I love doing them!
Please contact her to learn more.
Virginia Center for the Creative Arts Fellowship March 2022
Atlanta Review 2021 International Poetry Merit Award
William Meredith Prize for Poetry 2020
Pushcart Nominee 2018 for "City Square" in The New Guard
Individual Poetry Fellowship, DC Commission on the Arts and Humanities FY 2019
Individual Poetry Fellowship, DC Commission on the Arts and Humanities FY 2020
Radio and TV Awards: Writer/Producer, five CINEs, two NY International Film Blue Ribbons,
Three Gracies from American Women in Radio and Television, Ohio State Award, Columbus Chris Award, CINDY Award. Multimedia: Nebraska Interactive Blue Ribbon, USA Today Hotpick Website, Yahoo Outstanding Website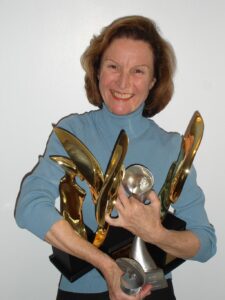 M.A. Art Education, Hartford Art School, University of Hartford, Connecticut
B.A. Art (Studio and History), Minor (French), Colby College, Waterville, Maine
Junior Year Abroad, l'Institut d'Art et d'Archéologie, University of Paris, France
THE AUTHORS SHOW
I had the pleasure of being interviewed on The Author Show by Don McCauley about ARTSCAPES. We talked about the interconnections between various art forms, some specific poems and marketing: https://wnbnetworkwest.com/featured-author/Lee%20Woodman.
#ReadABook #TheAuthorsShow #LeeWoodman5
KIRKUS FULLY BOOKED PODCAST
Listen to my 5-minute interview about LIFESCAPES (Kelsay Books) on Kirkus Review's FULLY BOOKED podcast (starts at 02:45 minutes in before Xochitl Gonzalez) https://www.kirkusreviews.com/podcast/
COPYRIGHT ALLANCE INTERVIEW
Creator Spotlight with Lee Woodman
This week, we would like you to meet poet Lee Woodman, winner of the 2020 William Meredith Prize for Poetry. What was the inspiration behind becoming a poet? What do you enjoy most about the creative process?… Read more…
Sign Up for News & Events
Want to know when Lee has new poetry or a book coming out? Join the mailing list!