Poetry Updates

Poetry Publications:
The New Guard Review Vol. VII, November 2018
vox poetica, May 2018, June 2018, November 2018
The Ekphrastic Review, January 2018, November 2018
Grey Sparrow Journal, January 2018
Tiferet Journal, Understood Pasts and Uncertain Futures, January 2016
April Poem-A-Thon 2016, April 2016 (30 poems)
Zocalo Public Square, Essay, What it Means to be American, December 2015

Poetry Workshops:
The Writer's Hotel, NYC, 2017, 2018
Writer's Center, Bethesda, MD, 2015-2018,
Sun Magazine, Esalen, CA, 2015, 2016, 2017
Iowa University Online Workshop 2016

Readings:
Montgomery College, Silver Spring, Maryland, October 2018 (Craig Kraft "The Urge to 
Mark" exhibition)
Writer's Center, Bethesda, Maryland 2018
Bowery Poetry Café, NYC, June 2017, June 2018
Van Ness North Cooperative, Washington, DC May 2016 
Ragged Mountain Lodge, Andover, NH, July 2016
Word Works, Washington, DC, December 2015
Gibson's Bookstore, Concord, NH, August 2015

Awards:
FY 2019 Individual Poetry Fellowship from DC Commission on the Arts and Humanities
What Came Before Poetry?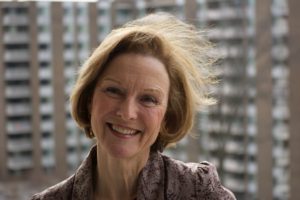 PROFESSIONAL HIGHLIGHTS
Senior Advisor to the Director, National Museum of American History, Smithsonian Institution 2011 to 2014
Executive Producer, Smithsonian Entertainment, Smithsonian Business Ventures 1996-2000
Manager of Multimedia, Smithsonian Institution,  1984-1996
K12, Inc. Vice-President, Media and Editorial, 2000-2002 
Principal: Lee Woodman Media, Inc. 2002-2011
Clients:
Library of Congress
World Bank Group – International Finance Corporation
Deluxe Digital Media
Fulbright Program, Council for International Exchange of Scholars, Department of State
Education
MA in Art Education, Hartford Art School, University of Hartford, Connecticut; BA in Art, Colby College, Waterville, Maine, Junior Year Abroad, University of Paris, l'Institut d'Art et d'Archéologie
Awards
Multiple radio, web, and film awards including five CINEs, two NY International Film Blue Ribbons, and three Gracies from American Women in Radio and Television.